Authanvil Backup script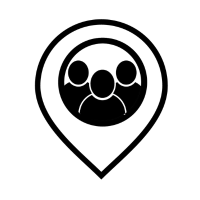 Product Name: Authanvil Backup script
Description : This Agent Procedure allows the Backup of the on-premise AuthAnvil infrastructure for both the Password Server and SSO systems. The script will set the default backup directory to C:\Authanvil_Backups and if not there, create it, then run backups for both systems and delete any files older than 21 days in the default backup directory.

By defining the default directory and age of the files, KNM can be used to monitor this location via the Directory Property monitor.


Instructions :
Import the Procedure via either the Import Center or through the Import Folder\Procedure option in the Agent Procedure Module.  Once available the procedure can be scheduled directly or alternatively called within another procedure via the executeProcedure statement. If your interested in monitoring the Directory via KNM use the Directory Property Monitor
Note: you will need to ad the Server and Database name into the corresponding field in the ExecuteShellCommand on step 14.
This script has been developed based on the following KB article from Scorpionsoft:

https://help.scorpionsoft.com/entries/51673587-How-to-automate-your-AuthAnvil-Backups