Happy Independence Day from all of us at the Connect IT Community! Our US offices will be closed on Monday, July 4th, 2022 in recognition of the holiday. Limited Support staff in the US will be on-call and available for critical Service(s) Down issues only. Normal Support operations in the US will resume on Tuesday, July 5th, 2022.
giDocs for Kaseya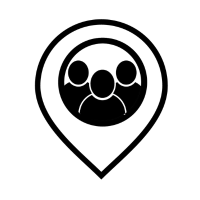 Product Name: giDocs for Kaseya
Description : giDocs for Kaseya

Greater Intelligence's partnership with InfoPreserve enables a new approach for document and content management for the MSP and IT Management markets. giDocs is integrated tightly with Kaseya and makes it easy for companies to finally get a handle on the proliferation of content of all types on their organization's networks and servers. It is the ONLY complete and full featured document and content management system integrated with Kaseya.

Designed for MSPs & IT departments to leverage the power of Kaseya, giDocs for Kaseya provides the solution to eliminate the time wasted locating critical, time-sensitive information and legacy data. It does this by providing seamless integration with Kaseya organizations and assets, delivering secure instant access to associated documents anytime, anywhere, from any device. This capability enables giDocs to provide a standardized & repeatable process for capturing and retrieving digital assets relating to problem determination and resolution activities.

giDocs provides forensic search capabilities of all digital assets and their relationships to Kaseya defined Orgs, Groups, and Machines. It also defines content relationships to enterprise-wide data such as company departments, distribution lists, and personnel designations.

giDocs also allows for the OCR of uploaded hard copy so that these document can be searched for specific content. Additionally, it provides retrieval of emails and attachments, based on their content - from Outlook and other email systems.

The product also includes better security and content sharing capabilities than the popular entry level cloud-based document management solutions.
Instructions :