Happy Independence Day from all of us at the Connect IT Community! Our US offices will be closed on Monday, July 4th, 2022 in recognition of the holiday. Limited Support staff in the US will be on-call and available for critical Service(s) Down issues only. Normal Support operations in the US will resume on Tuesday, July 5th, 2022.
Hyper-V VM Network Monitor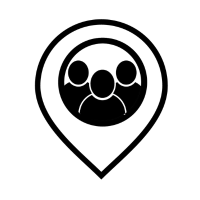 Product Name: Hyper-V VM Network Monitor
Description : This Monitor Set for VSA Classic Monitor, automatically collects the Read/sec and Write/Sec on the VM Network interfaces in use on a Hyper-V host.
Instructions :
First add a Counter Instance in Monitor | Monitor Lists | Counter Instances with "Hyper-V Virtual Network Adapter" as the Counter Object Name and "*ALL" as the instance name.
Then Import the zip file (unzip it first!) using System|Import Center.
Review the monitor set itself in Monitor|Monitor Set|"Hyper-V Monitoring VM Networks"  snd maybe adjust the thresholds.
Lastly apply the Monitor set to your Hyper-V Host and choose the right alerting actions.
Tagged: