Customer Thermometer for VSA & BMS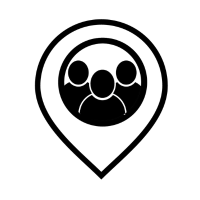 Product Name: Customer Thermometer for VSA & BMS
Description : Customer Thermometer allows you to ask recipients for feedback by clicking a single icon inside any type of email. Add 1-click icons (of your choice) to the footer of your ticket threads OR add them to your ticket closure email. Track feedback against multiple VSA and BMS Fields, including ticket ID, primary tech and contact. The moment a recipient clicks an icon, feedback is registered. There is no additional "click to answer a survey" step.
Closed loop with BMS - see your ratings and comment back within your ticket - trigger new workflows.
This simple process ensures our response rates always amaze our customers. Setup in minutes.
Grab a free unlimited trial today.

Note, this will work with BMS and VSA (with ServiceDesk).
Customer Thermometer will work with VSA ticketing without the ServiceDesk module, using the script here: https://automationexchange.kaseya.com/products/457
Instructions :
Connecting Customer Thermometer to VSA or BMS is a simple job (no developers required).
Visit our site by clicking the button below. For any specific help - contact our Ministry of Magic support team.
Download and install the .wrq.wr file to install an Adhoc report within BMS to display ticket number / Primary tech / Rating.
Tagged: