Patch Scan Failure alert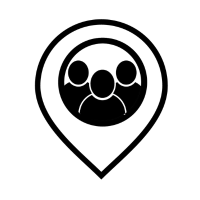 Product Name: Patch Scan Failure alert
Description : Additional monitoring needs to be implemented to allow the alerting on Patch Scan failures. this is achieved via a combination of a View\AP and Monitor set attached to this listing which is recommended to be deployed via Kaseya Policy management. Full details on the implementation process can be found in the instructions.
Instructions :
Import the Procedure via either the Import Center or through the Import Folder\Procedure option in the Agent Procedure Module.  Do the same with the Event Log Monitor through the Import Centre or through the Import Event Set within the Event Log Alerts tab.
The process below is to create a policy for Patch scan alerts that when found an Agent Procedure will run putting an event in the event log, which an monitoring set will find and create the necessary alert ID.  Standard alert handling (Alarm\Ticket\Script or Email) can then be configured as required.
To implement the solution, create a new View and name 'Patch Scan Failed' and select the Patch Management option- then 'Last Execution Status for patch Scan' - 'Failed'.  Then create a Policy in Kaseya Policy Management for 'Patch Scan Failed'  bind the Patch Scan Failed view and the associated Patch Alert Agent Procedure with a schedule to run hourly..  The Patch Alert Event log monitoring set can be bound at the configured Policy or consolidated within any other Monitoring Policies implemented in the network.
This process with screenshots can be found in the zip file.
Comments