Password paste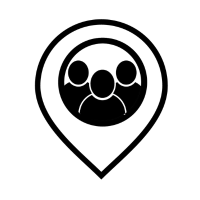 Product Name: Password paste
Description : A programmer can save you a lot of time and frustration and this fellow did just that. We thank Harmen for his work, which we freely share here, for your internal use. Unfortunately no support is possible, this is use as is.... We have never heard or seen problems, but can't en won't accept any responsibility for problems resulting from it's use. Enjoy!
Instructions :
The zip file contains a 32 and 64 bit version of a PasteClipboard tool. You can put the tool in your startup folder for ease of use (C:\Users\%UserName%\AppData\Roaming\Microsoft\Windows\Start
Menu\Programs\Startup). The tool will remain in memory after startup. If you copy a password in the normal way, you can now paste it with F3 in a RDP or KRC session you start from Kaseya. So, this is nothing more than an extende clipboard tool. We use it all day long, have fun!
Update November 2019: As of patch 9.5.0.24 using a normal keypress to paste the password doesn't seem to be allowed anymore. AutoHotKey is mentioned in the Discussion section as a worthy replacement and I can confirm it works great and since patch .24 we've started using it as well.
Tagged:
Comments