Windows 10 Release Number Version 2.0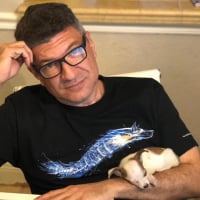 Sidney Sahdala
Miami, FL
Member, Kaseya Certified, Kaseyan, Kaseya Staff
KASEYAN
Product Name: Windows 10 Release Number
Version: 2.0
Description : NEW AND IMPROVED... okay... just updated to work with Windows 10 after 1909. Many VSA admins used this and I got a lot of good feedback. However, if the release number of Windows 10 was greater than 1909 then the result would always be 2009. This is because Microsoft changed the Registry Key that stores the version of Win10 greater than 1909. This was modified to fix that problem. It now checks both keys.

This Agent Procedure finds the release number of Windows 10 installed (1803, 1809, 1903, 20H1, 21H2 etc.) then document the results to the asset, in the Audit module, to a custom field.

Clients have asked me for this because the build version of Windows is different from the release number. For example: Windows 10 Build 17134 is release 1803 and you don't see this even if you run 'systeminfo' on a Windows 10 computer. However this information is in the registry.

This Agent Procedure will get the number and add it to a custom field documenting it to the endpoint. Now you can create Views, Report on it, and even help automate the upgrade.
Instructions :
This Agent Procedure requires that you create a Custom
Field in the Audit Module called Release Number of type String. You can create Custom Fields in the Audit module by going to:
VSA > Audit > View Individual Data > Machine
Summary 
After you create the field, import the Agent Procedure and execute it
against your endpoints. After the Agent Procedure runs, it will populate the
Custom Field with the Release Number.
To import the Agent Procedure go to:
VSA > Agent Procedures > Schedule / Create
Next, select any folder which you have rights to add Agent
Procedures to and right click on it.
Select Import Folder/Procedure and upload the
extracted XML file provided in the zip file you downloaded from the Automation
Exchange.
Tagged:
Comments