BitLocker Detection and Recovery Key Retrieval 2.0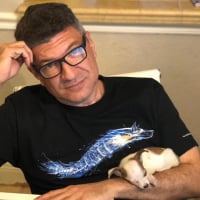 Sidney Sahdala
Member, Kaseya Certified, Kaseyan, Kaseya Staff
KASEYAN
Product Name: BitLocker Detection and Recovery Key Retrieval
Version: 2.0
Description : This agent procedure checks the C drive to see if it is encrypted using BitLocker and extract the BitLocker Recovery key then document the results to the asset, in the Audit module. This uses Custom Fields in VSA allowing you to create Views, Report on it, or even use the View in a Policy.

If you want to check other drives, you just need to edit the PowerShell command in the Agent Procedure to check a different disk.

This agent procedure is the latest version that performs some error checking before entering the result in the custom field. It checks for the presence of the BitLocker feature as the previous version wasn't accurate in these cases.

Instructions :
This requires you to create two custom fields named BitLocker Status and BitLocker Recovery Key of type String. Once the Custom Fields are created, you can import the Agent Procedure.
You can create Custom Fields in the Audit module by going to:
VSA > Audit > View Individual Data > Machine Summary
Then import the Agent Procedure by going to:
VSA > Agent Procedures > Schedule / Create
After it has been properly imported the you just need to run this against your Windows endpoints. You can either run them manually or add it to a Policy under a schedule to run however often you want.
Documentation is included in the download.
Comments