Happy Thanksgiving 🦃 week from all of us at the Connect IT Community! Our US offices will be closed beginning on Thursday, November 24, 2022 in recognition of the holiday. Limited Support staff in the US will be on-call and available for critical Service(s) Down issues only. Normal Support operations in the US will resume on Monday, November 28th, 2022.
Upgrade Windows 7 to Windows 10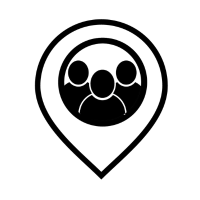 Product Name: Upgrade Windows 7 to Windows 10
Version: 1.0
Description : This will perform an entire Operating System upgrade, it is recommended to perform a backup and/or system restore point before proceeding with the OS upgrade.
The workstation will be restarted as part of the procedure.
The whole process takes between 45 minutes and 2 hours until the workstation can be used again.
It is recommended to update Rapid Technology driver and remove Microsoft security essential before you run this script.
It is also recommended to have at least 20 GB free on the endpoint before running the procedure, otherwise the procedure could fail without giving any error message.
This listing does not require to upload any files. It will download a file directly form Microsoft to perform the upgrade.
It will reboot the computer automatically.
Please use it and give me review if you found it useful.

Reza Gholami
[email protected]
Instructions :
It's recommend to following this steps before running the script:
1- Update Rapid Technology driver and BIOS if it's possible.
2- Uninstall any software that is not compatible with Windows 10 such as Windows security essential.
3- Set power option to not sleep on hard drive.
Tagged:
Comments