Cortado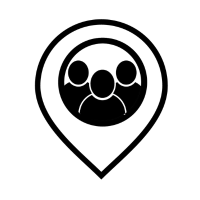 Product Name: Cortado
Version: 1.0
Description : Set up and secure smartphones and tablets in no time at all. Regardless of whether it's an organization's own or an employee-owned mobile device – with Cortado MDM and Kaseya VSA, you're ready to manage mobile devices easily and securely via your Kaseya console.

Fastest Onboarding
Ready for SCC, CCPA, HIPAA & GDPR
Delivered by our teams in Denver and Berlin

Android Management:
Streamline device setup using Android zero-touch. Android Enterprise features let you fully manage company-owned devices or activate a work profile to easily manage business apps and separate data from the user's private space, for example, as part of a BYOD program.

iOS Management:
Apple Business Manager, Apple School Manager, and Automated Device Enrollment: Cortado MDM works seamlessly with all of Apple's solutions for device management. If personal devices are used, data separation keeps sensitive data safe and under control.

Great Value:
Pricing starts at just US$3.3 per device, per month, with monthly or yearly subscriptions available. You can adjust the number of devices within your subscription at any time, and our price scale provides volume discounts for increasing numbers of devices.

Next Steps:
Try for free for 14 days. No credit card or payment information is required, and your account will automatically expire after the trial phase should you no longer wish to continue.

For more details, visit www.cortado.com or contact our MDM experts in our Denver or Berlin offices:

Denver, CO.: +1 720 459 6100
Mon – Fri from 11 a.m. to 7 p.m. (EST) / 8 a.m. to 4 p.m. (PST).
Berlin, Germany: +49 (0)30 408 198 500
Mon – Fri from 9 a.m. to 5 p.m. (CET).
Instructions :
Download the VSAZ file and install Cortado as 3rd Party Application at System / Server Management / License Manager in your Kaseya VSA.
Sign up for a Cortado MDM account to login to the Cortado Administration Portal within the Kaseya VSA.


Tagged: