WatchGuard Endpoint Security Integration with Kaseya VSA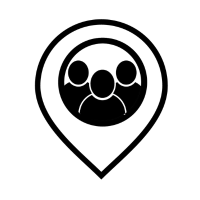 Product name: WatchGuard Endpoint Security integration with Kaseya VSA
Version: 1.0 Released on October 21st, 2021
Description: The WatchGuard Endpoint Security integration with Kaseya VSA is designed to enable you and your clients to benefit from enterprise-grade security without adding unnecessary complexity. It increases operational efficiency by tightly integrating WatchGuard Endpoint Security as a module into the Kaseya VSA platform while complementing the security management advantages available within the WatchGuard Cloud unified platform.
With the WatchGuard Endpoint Security integration with Kaseya VSA, you will get the following features and benefits:
•     Streamline deployment: automated agent deployments or on-demand deployment 
•     Simplify management: initiate on-demand endpoint scans, set endpoint security configuration, create tickets and alerts for security events that require your attention, and isolate & deisolate devices 
•     Monitoring: agent and agentless inventory, any kind of malware, indicators of attack (IoAs), and protection status 
For more details, read through our help guide.
Instructions:
For installation of the module please refer to the User guide
Tagged: