Software Management Reports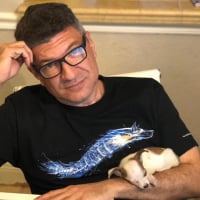 Sidney Sahdala
Miami, FL
Member, Kaseya Certified, Kaseyan, Kaseya Staff
KASEYAN
Version: 2022.4
Description: This package contains the latest set of reports, as of December 16, 2022, for the Software Management 2.0 Engine.
These reports can be used as-is but is also you can tweak them to create your own.
Each report provided comes with two versions the first Detailed and the second is a Summary. I did this because the detailed report has a lot of technobabble which may be useful for IT departments and technical people. The summary is for less technical people such as customers and executive management. 
Please feel free to reach out to me if you find a problem, I tested as much as I could on different systems both SaaS and OnPrem.
Instructions:
1. After downloading the package from the Automation Exchange, extract the XML file from the zip file.
2. Go to VSA > System > Server Management > Import Center.
3. Click on New Import.
4. Give the import a name such as Software Management Reports.
5. Browse to the XML file, select it, and press Open.
6. Click on Process then click on Save.
After it has completed importing, you should see a folder called Software Management Reports 2022 in the Reports section of Info Center under Shared folders. 
Run the reports against any Organization, Machine Group, or View.
Comments