Agents back online after being offline for X timeframe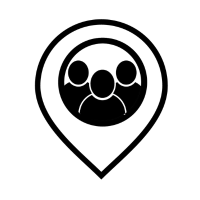 Agent Monitoring / Alerts - Agent Status has the ability to set an alert/email for an agent that comes online, but no option for that specific item to check off when it comes back online after being offline for a specific timeframe. There is a timeframe for agent has not checked in, but not for Agent goes online.
Purpose: Employee is terminated. Works from home. Device/Agent goes offline. We expect equipment to be returned, but employee does not return. We do not delete device from console for a while. Former employee powers on device, agent checks in. We would like alert so we know employee still possesses equipment and we can run blocking scripts to make sure they cannot log onto the device (yes different ways to bypass, but at least we perform some prevention to make it more difficult).
Also come in handy for personnel who may be having internet issues working from home and are offline for again a specific time, and get alert that their issue may be resolved as the alert states agent is back online.
Comments