Happy Independence Day from all of us at the Connect IT Community! Our US offices will be closed on Monday, July 4th, 2022 in recognition of the holiday. Limited Support staff in the US will be on-call and available for critical Service(s) Down issues only. Normal Support operations in the US will resume on Tuesday, July 5th, 2022.
RapidFire NDCDC deployment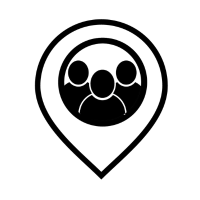 Product Name: RapidFire NDCDC deployment
Version: v2
Description : Running RapidFire on non-domain environment can be quite time consuming, you will need to download Network Detective – Computer Data Collector to run on each individual machine and collect the CDF files.
With this agent procedure, you can deploy the data collector to endpoints from your VSA! (Assuming that those endpoints have Kaseya agent in placed)
Instructions :
This agent procedure downloads the collector, unzip it and run the silent bat file to start the collection in the background, search for the CDF file, transfer it to an agent (CDF Receiver) directory defined in the prompt when first running the script.
You may modify a few things to match the following scenario: 
-Restrictive network environment scenario: Change the getUrl to writeFile , upload the NDCDC Zip file to your Kaseya VSA Server
*Ensure the directory exist in the CDF Receiver agents when attempt to run the script, when the script prompt, enter the full machine ID of the CDF Receiver, and the directory to store all the CDF Files.
Comments