Kaseya Live Connect Admin install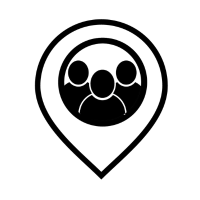 Product Name: Kaseya Live Connect Admin install
Version: 1.4
Description : Tired of the constant re-installing of KLC at the most inconvenient times? ClubMSP has released this script that will help automate that process. The script follows our best practice of uninstalling the old one, deleting the LiveConnect user folder, and then downloading and re-installing the latest version. (PS. you may also need to reboot your system if you are still having issues, but we didn't want to surprise you with that step in the script!)
Edit: 2018-10-10 - Updated Powershell commands to 32/64
Edit 2021-6-02 - Updated some file references and change of file App Name from "Kaseya Live Connect" to just "Live Connect" (thanks Rob S!)

ClubMSP is the world's biggest collection of Kaseya scripts. It is an affordable subscription service which helps pay for us to keep the scripts updated, as well as take requests for new scripts. Please visit us at http://clubmsp.com and review our complete collection.

Edit 2019-4-29 - Updated file reference due to move of hosting. Just remove "files" from URL (http://files.mymsp....... )
Instructions :
Download and un-zip the file, and import it into your KServer.     You should schedule this to run weekly, after you do your KServer patches.   If you are on SaaS, that would be on Saturday, so schedule this for Monday morning.  Please note that it does KILL any active LiveConnect sessions, so install early in the morning!
If you have any problems with the script, please email us directly at [email protected]
ClubMSP and Virtual Administrator always recommend testing any script in a limited environment before doing a mass deployment!
Be sure to visit https://clubmsp.com for our full library of Kaseya scripts!
Tagged:
Comments