Meet a Communication Genius and a Business Guru at CIT Europe 2022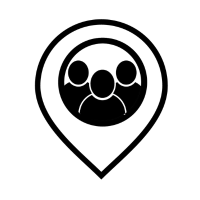 Great business advice comes from great leaders who have excelled in their field of work and are committed to helping other leaders achieve the same success — or possibly, go beyond it.
At each Connect IT event, we strive to bring such leaders to the main stage and that's exactly what we've done for Connect IT Europe 2022. You will witness breathtaking sessions from:
Dex Hunter-Torricke: A genius and gifted storyteller who spent a decade leading communications at Facebook, Google and SpaceX. During his session, Dex will talk about the key technological trends of the next 10–20 years and what they mean for brands and organizations.
Kevin Gaskell: Former CEO of BMW GB, Porsche GB and Lamborghini GB, Kevin is a serial entrepreneur who has put multiple international companies on the path to success. He will talk about how extraordinary results can be achieved by aligning your organization's teams with an inspirational goal.
We guarantee that you will walk out of these sessions fully inspired and ready to completely transform your organization's journey. Don't miss this opportunity. Book your seat right away!
P.S. Stay tuned for more such amazing updates.
Tagged: