Schnizzfest 2023 Keynote Speaker Announced!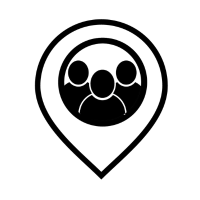 jolive
Remote - Texas
Member, Kaseyan, Kaseya Staff
KASEYAN
Get ready for the return of the Schnizz!
Schnizzfest, hosted in Phoenix, AZ from January 23-25th is set to deliver an exciting mixture of content tracks, panels, member-to-member networking and thought leadership covering a variety of topics, including business success principles, building your technology success practice, service delivery and sales. This valuable information will be shared through three tracks: sales and marketing, business leaders, and technology success.  
We are thrilled to announce our keynote speaker for Schnizzfest 2023 — Sarah Robb O'Hagan. As a renowned business leader and CEO of EXOS, the Performance Coaching Company, O'Hagan will talk about getting ready for the moments that matter most in work and daily life, and how to achieve your highest potential. O'Hagan is an executive, activist and entrepreneur who has been named one of Forbes' "Most Powerful Women in Sports" and one of Fast Company's "Most Creative People in Business."
The legendary Gary Pica, TruMethods' founder, and Dan Tomaszewski, Kaseya's executive vice president of the channel, will also provide a roadmap of upcoming programs and features, and recap last year's accomplishments. Attendees can also look forward to Gary's traditional "transformative concept" that TruPeer members should focus on in the comping year to guarantee their success. 
Register for Schnizzfest today by clicking here!  
Tagged: