Kaseya DattoCon Europe - Recap from our Site Visit!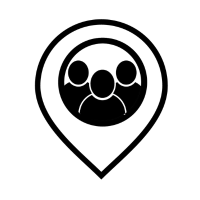 Last week we had a great time checking out the city of Dublin for our upcoming Kaseya DattoCon Europe. The city exceeded my expectations in every way, from the charming streets lined with colorful buildings to the friendly locals who welcomed me with open arms.
Dublin has always been on my travel list, and I was excited to finally make the trip. I decided to stay at the Samuel Hotel in the dockside area of the city, and I have to say it was a fantastic choice. The hotel's contemporary design and Irish hospitality made me feel at home, and the location was perfect for exploring the city's top attractions and a short walk to the Convention Centre!
I also had the chance to check out the Convention Centre the host venue of Kaseya DattoCon Europe, which was an impressive venue that hosted some of the world's most prestigious events. The location by the river and the city skyline made it an excellent place for taking some stunning photos.
One of the highlights of my trip was visiting the Guinness Storehouse for our Elements Party. As a beer enthusiast, I was fascinated by the brewing process and the history of Ireland's most famous beer. The Gravity Bar, with its panoramic views of the city, was the perfect place to enjoy a pint of Guinness.
Dublin's rich history and culture were on full display during my trip, and I had the opportunity to see some of the city's top attractions. Trinity College and the Book of Kells were a personal highlight for me, and St. Patrick's Cathedral was a magnificent Gothic cathedral that I found impressive.
Overall, our trip to Dublin was a memorable experience that I will treasure forever. The city's charm and warmth made me feel right at home, and I can't wait to go back in June to experience the best IT industry event of the year!
If you want to learn more about the event click here.
Tagged: