Have you Heard of our St. Patrick's Day Offer?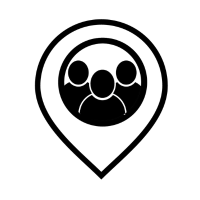 St. Patrick's Day is just around the clover, and we are offering a special deal on Kaseya Connect Global regular conference tickets. 
This is the best time to take advantage of this deal! During this action-packed event, you get exclusive access to $15,000 worth of training and certification. The modules will be taught by industry leaders and you will also earn certifications that will give you an edge over your competitors.
You can even virtually enroll for the training and take a test to be certified as:
Autotask PSA Certified Administrator
Datto BCDR Certified Administrator
IT Glue Certified Administrator
VSA 10 Product Certification 
Now introducing two new training sessions:
Unitrends Certified Administrator
BMS Certified Administrator
Thats not all you can also apply this discount to:
This is your chance to experience the best of Kaseya Global Events. And by registering today, you can save big on your conference tickets. 
It gets even better with our special St. Patrick's Day discount. Book your tickets by 31st March, and get $100 off the regular conference pass* with the code: PADDY23
Seats are limited. Hurry!
*Offer does not apply to hotel bundles.