Unlock the Power of Innovation with Reggie Fils-Aimé at DattoCon!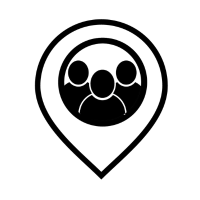 We are thrilled to announce that Reggie Fils-Aimé, the former president and COO of Nintendo of America Inc., will take the stage as our special keynote speaker at Kaseya DattoCon in Miami from October 2-4.
Reggie Fils-Aimé, a gaming legend, revolutionized industries, revived brands, and conquered challenges in his 15-year career at Nintendo. He played a pivotal role in the global success of groundbreaking products like Nintendo DS, Wii, 3DS, Wii U, and Switch.
By attending his keynote session, you will:
Ignite your creativity: Discover the importance of non-linear thinking and gamification as catalysts for business growth and success.
Unleash your leadership potential: Gain actionable strategies for effective and innovative leadership in an era of rapid change.
Embrace disruption: Learn how to navigate and harness the power of disruption to drive meaningful transformation.
Reggie's captivating presence and wealth of experience will undoubtedly leave a lasting impact on all attendees. Don't miss this incredible opportunity to hear from one of the industry's most influential and respected leaders.
Click here to learn more and register for the event!