Send us your Burning Questions for Kaseya DattoCon Europe!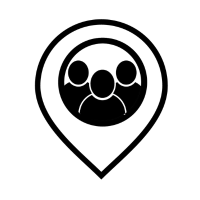 Kaseya DattoCon Europe is right around the corner, on 26-28 June! We are thrilled to highlight our esteemed speaker, Gerard Patrick Garland, speaking on mainstage at 5:15 PM on 26 June. Gerard is an award-winning Irish Whiskey Ambassador with over two decades of experience in the Whiskey Business. Get ready for an enlightening and captivating mainstage session with Gerard as he takes you on a journey through the world of Ireland's National Spirit.
Based in Dublin, Ireland, Gerard has dedicated his career to spreading knowledge and appreciation of Irish whiskey. His passion has taken him to every corner of the island and beyond, where he has worked closely with bartenders and whiskey enthusiasts to deepen their understanding of this beloved spirit.
Don't miss the opportunity to engage with Gerard Patrick Garland at Kaseya DattoCon Europe! We invite you to be part of this remarkable event by posting your questions in advance of his mainstage session. Get to this session early to also get a token for our special Angel Pour activity during our DattoCon Distillery Party.
Mark your calendars for 26-28 June and join us at Kaseya DattoCon Europe for an unforgettable experience. Prepare your questions and post them here to for our inaugural mainstage event on 26 of June. Let's raise a glass together as we celebrate the art and heritage of Irish whiskey!
If you want to learn more about the event visit www.dattocon.com/europe