Unleash Your Potential: 5 Epic Reasons to Join Kaseya DattoCon 2023!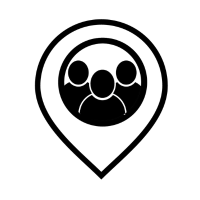 Get ready for the sizzling hot event of the season: Kaseya DattoCon 2023 in Miami, from October 2-4!
Here are 5 reasons why you absolutely cannot miss this incredible event:
Supercharged industry education: Say goodbye to organizational challenges with sessions on IT business, cybersecurity and defense, automation, and even marketing wizardry!
Gain access to the pre-day event, Autotask Community Live: Learn about product innovations, integrations, and efficiency tips and tricks.
Level up your expertise with certifications and training: Leave the conference as a bonafide Kaseya-Certified Administrator. Talk about a power boost for your career!
Mix and mingle with the MSP elite: Rub shoulders and swap stories with the best global MSPs in the industry.
Brace yourself for superstar speakers: Kaseya's very own CEO, the one and only Fred Voccola. And as if that's not enough, we have former Nintendo America CEO Reggie Fils-Aime.
Oh, and did we mention the incredible hotel bundles we've put together?
Take advantage of these amazing deals:
• 3-Night Hotel Bundle + Conference Pass for just $1,399 
• 4-Night Hotel Bundle + Conference Pass for just $1,699 
We can't wait to see your smiling face at Kaseya DattoCon 2023! It's going to be an absolute blast!